About Windsor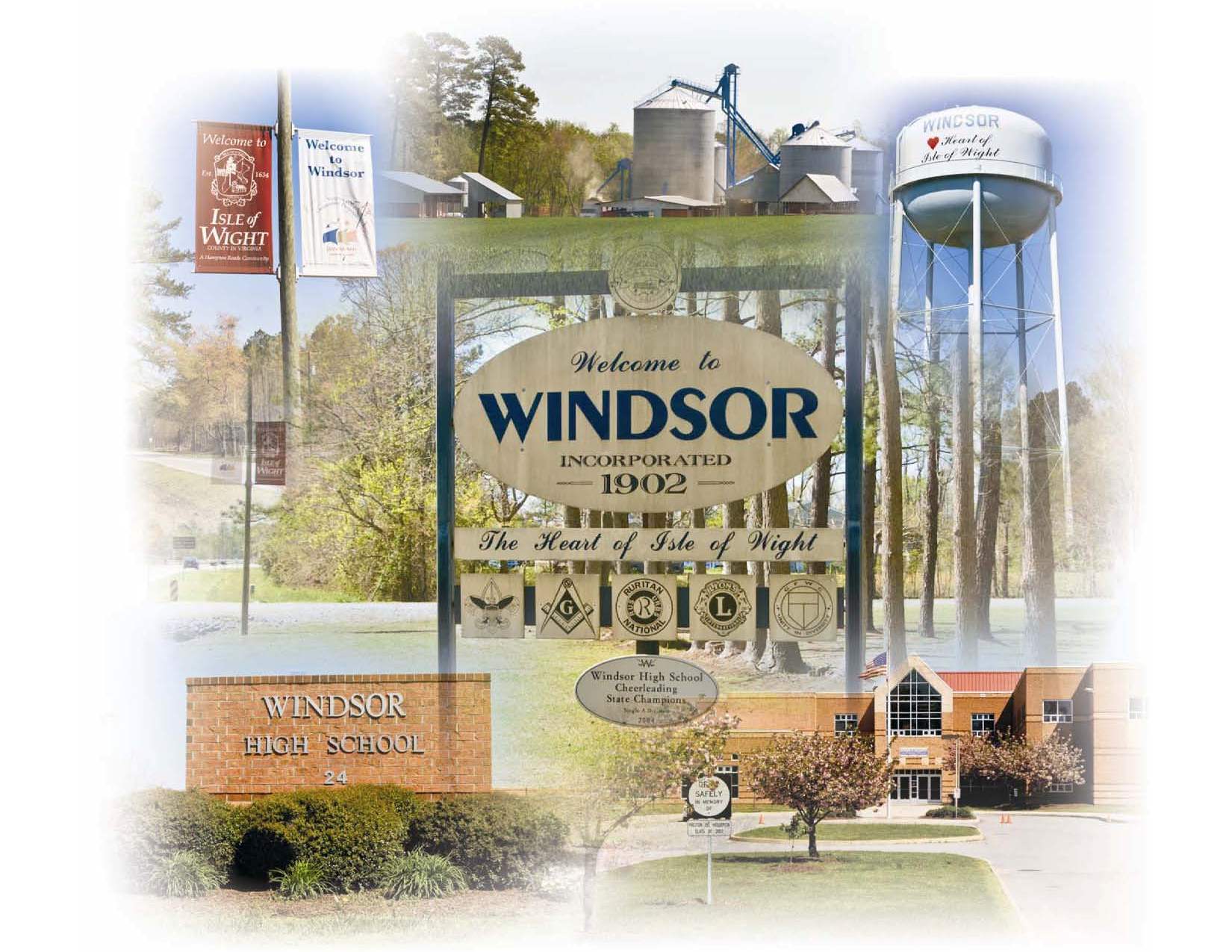 The Town of Windsor is located on Route 460 just west of the City of Suffolk. We have a population of 2,626. The Town of Windsor is governed by a seven member Town Council. All members of the Town Council are elected at large, to include the Mayor. The Council appoints a seven member Planning Commission to assist them in planning for the long term future of the Town.
Windsor is able to maintain its small town charm and atmosphere, yet manage the growth pressures through the thoughtful planning of the Town Council and the Planning Commission.
The Town of Windsor owns and operates its own water system throughout the town. The sewer system within the Town of Windsor is owned and operated by Isle of Wight County.
The Town of Windsor and surrounding areas are served by the Windsor Volunteer Fire Department and The Windsor Volunteer Rescue Squad.
Windsor is served by the Isle of Wight County school system

. Windsor High School and Windsor Middle School are located within the town limits. Windsor Elementary School is located north of the town.