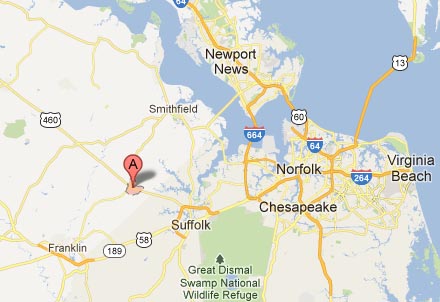 The Town of Windsor, located in southeast Virginia, with a population of 2600 has been called "the hidden jewel of Western Tidewater." With its friendly, small town atmosphere, excellent schools, and location near larger metropolitan areas, Windsor offers the best of all worlds.
At the intersection of routes 460 and 258, this Gateway to Hampton Roads offers a strategic location for businesses with transportation to all parts of the United States and the world using highway networks, the Norfolk and Southern railroad, and the port of Virginia.
Expanded port facilities and the development of a large intermodal park in the Windsor area portend future growth and business opportunities. Having one of the lowest tax rates in the region also makes Windsor very attractive and business friendly.
We warmly welcome you to our website and our small town where you can enjoy such things as the Christmas parade and the Fourth of July festival with friends and neighbors. We invite you to become a part of the Windsor experience!
What's Up Windsor!
Recent News

January 13, 2023 - wsaunders

January 11, 2023 - wsaunders

Upcoming Events