Windsor Police Department and Windsor Young Professionals Organization's Touch a Truck Event
Event Details:
Bring out the kids so that they can get up close and personal with fire trucks, police cars, ambulances, and other equipment. Nightingale will be available for viewing as well!
The event will be held in the vacant lot beside Farmers Bank on Route 460 from 3pm to 6pm.
The event is free. Donations will be accepted for the Windsor Police Department's D.A.R.E. program as well as construction of a new Town park.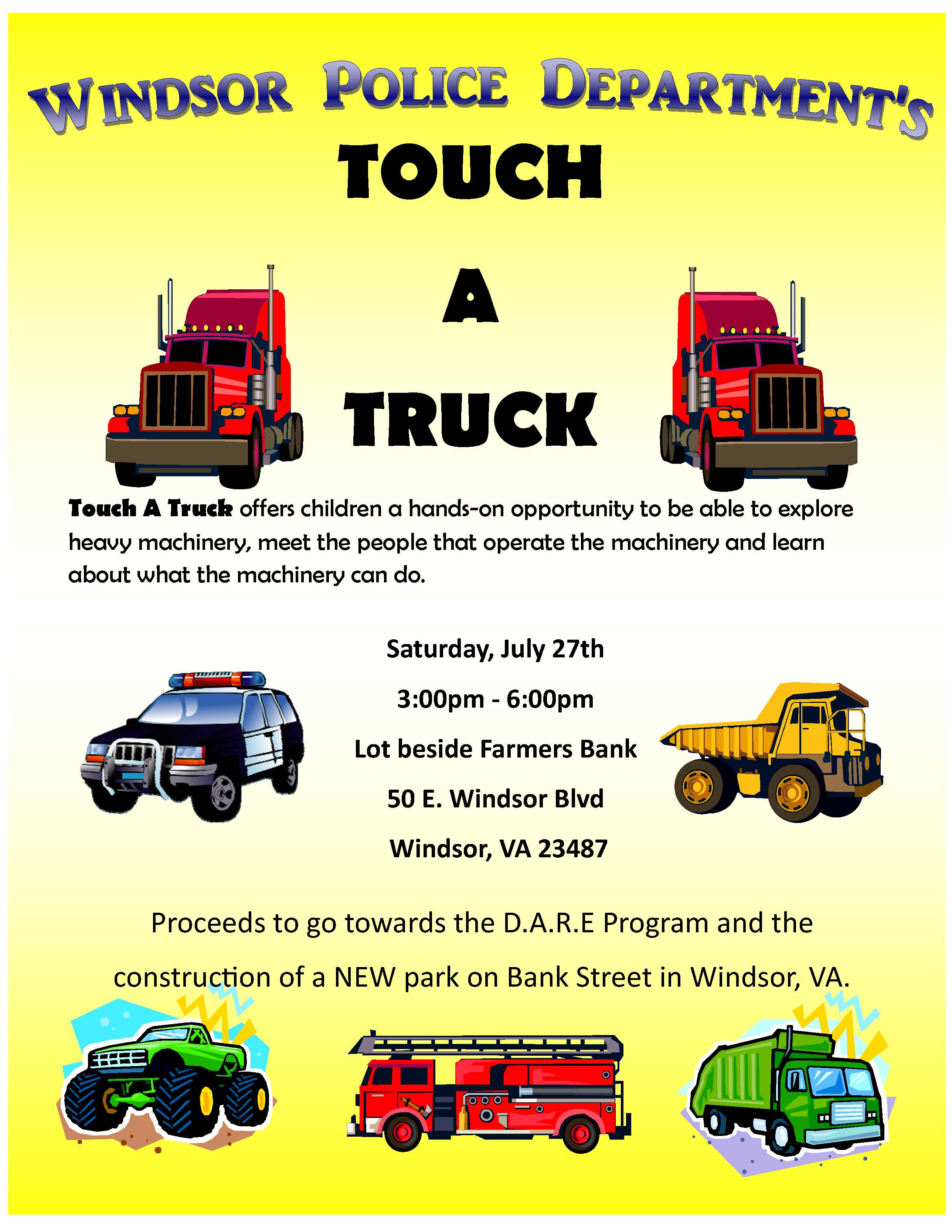 Location:
50 East Windsor Blvd, Windsor, VA, 23487