Event Details:
The Isle of Wight County Parks and Recreation Department presents Movies in the Park.
Come out June 24th at 8pm to watch Norm of the North at Robinson Park.
Admission is free and there will be popcorn available!
The entire schedule for the 2016 Movies In the Park is below.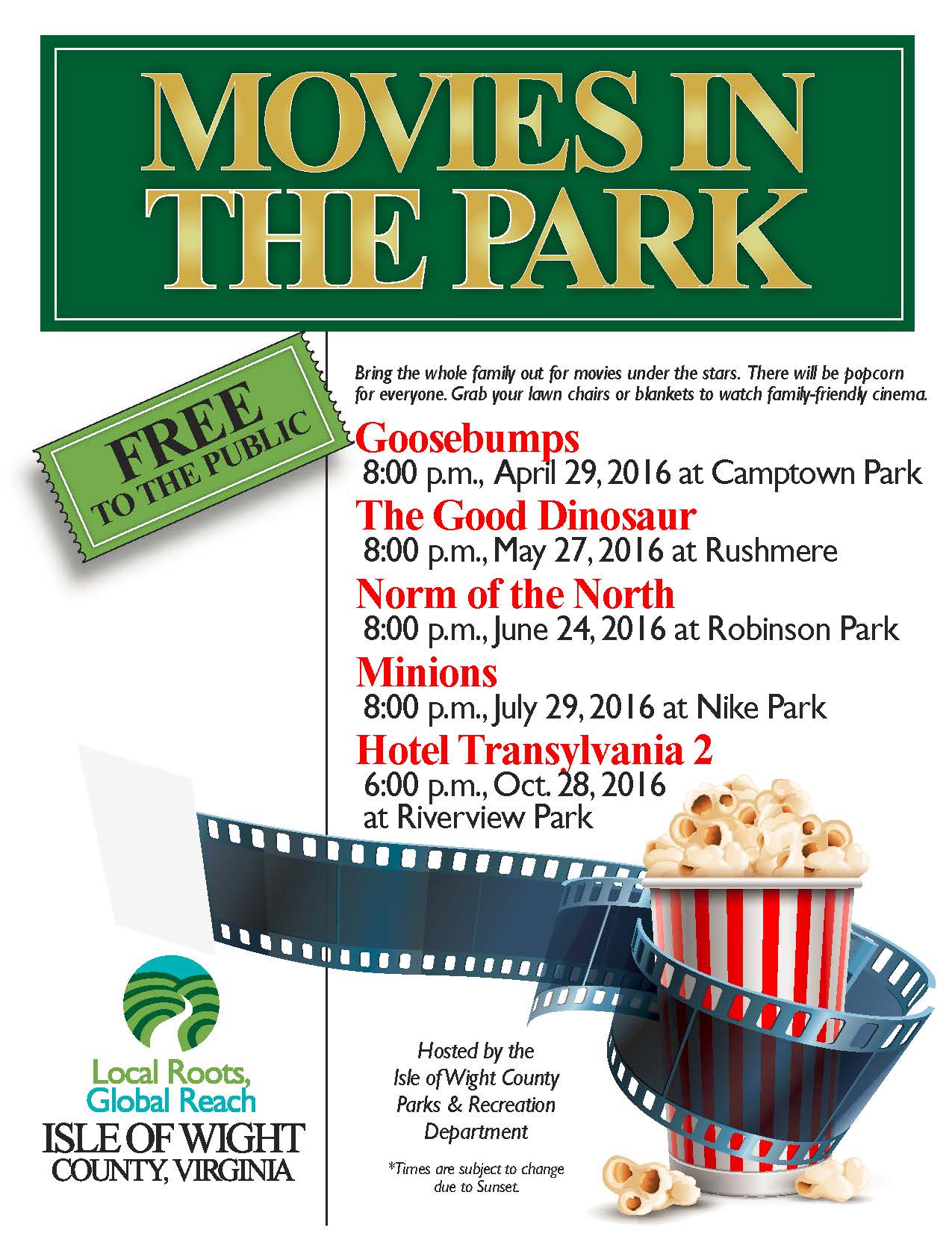 Location:
18 Duke Street, Windsor, VA, 23487