Summer Concert Series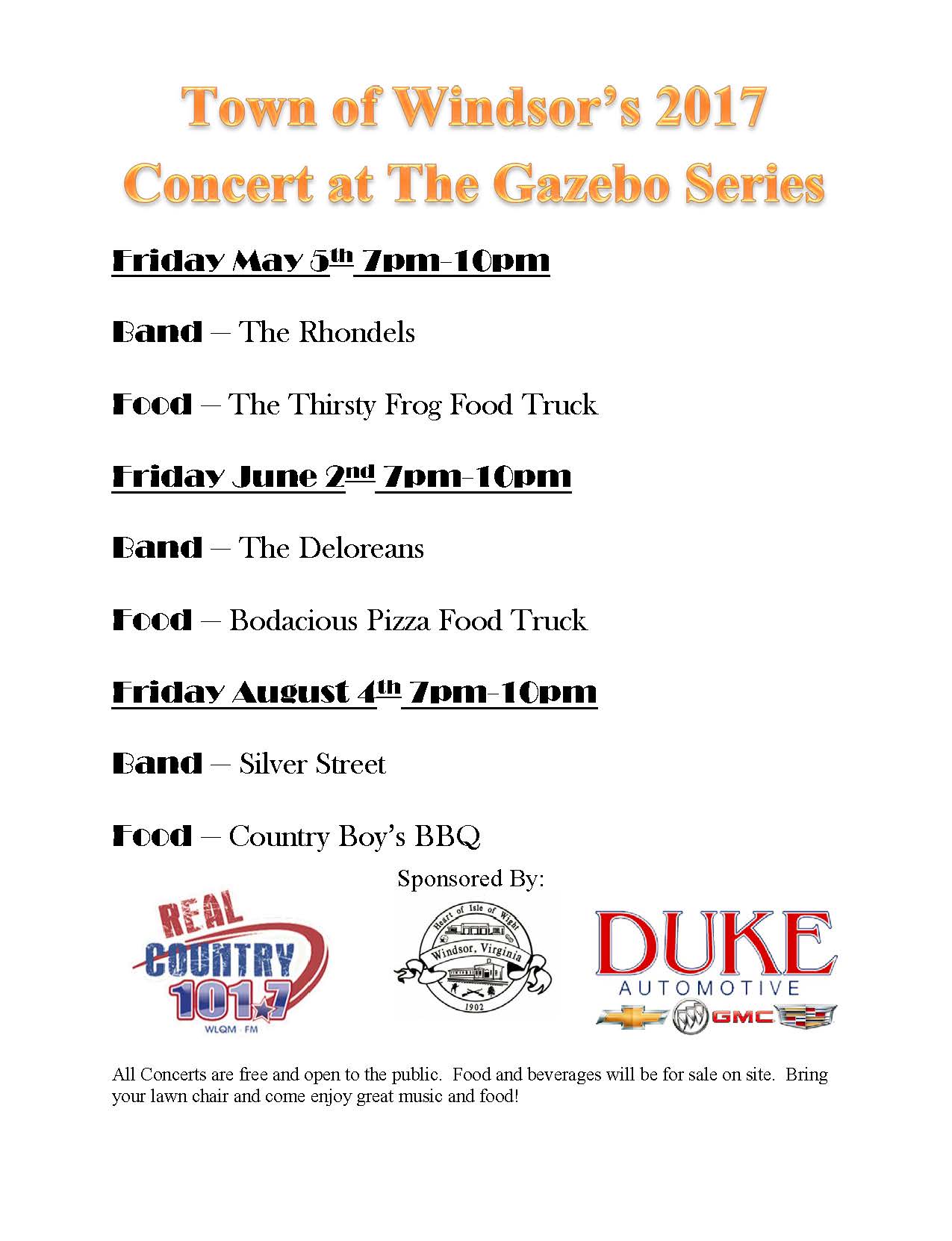 Starts in May!!!!!
Come out and enoy another great summer of free concerts!
The 2017 Concert at the Gazebo series will start in May with The Rhondels. In June we will have The Deloreans, and in August we will have Silver Street!
Food will be available for purchase and all concerts are FREE!!!!
Concerts start at 7:00 p.m. and will run until 10:00 p.m.
All concerts are held at the Garris Event Park located next to the Windsor Library at 18 Duke Street.
Come out and enjoy!!!!